Who else here loves wandering into TJ Maxx and Homegoods?

This company has got it going on!
I love the variety they bring in and the price points. You can find designer looks for a fraction of the cost. The items they carry as so gorgeous that I was once told about a Designer who shopped items at Homegoods and then put them in his store to resell, at a markup!
Whether that is true or not, I can't say.
What I can say, is there are a lot of designers, including myself, who find great inspiration there.
I must warn you though…
If you're not careful, you can really blow your budget because they have such great deals.
Their stores are loaded with tons of "eye candy" at prices most can afford.
So let's address 11 mistakes people make when shopping.
Mistake: Going in unprepared
Just like the grocery store, the layout of TJ Maxx and Homegoods is well thought out and with purpose. The goal is to tempt you!
When you walk into TJ and Homegoods, you're probably thinking…"I'm just gonna browse."
"If something catches my eye, I might take it home."
"I can walk through this store with discipline and restraint."
Yeah right!
They want you to spend money, as much as you can, and they tempt you with their beautiful and amazingly priced goods.
TIP: Take a friend who can hold you accountable.
Mistake: Forgetting to make a list
A list is uber important when it comes to saving money. Experts will tell you, if you have a plan and it's written down, you'll be more likely to stick to it.
Let's pretend that you need a pitcher, a new coverup for your beach trip, and a new beach bag.
You wander into the store with intention but quickly get blindsided by the new seasonal displays. Everything is grouped by trend, color and purpose. Your eyes glaze over and your mind starts to wonder about how good that platter goes with the pitcher.
Since you failed to make a list, you walk out with all new table ware which coordinates with your new pitcher; snacks to go on the platter; trendy summer sandals that match your coverup; two new bags…one for the beach and one for everyday use; a candle that smells like the ocean and a bag of gourmet chocolates you saw next to the cash register.
Money coaches suggest you that take a mental inventory of what you have at home to help avoid buying multiples.
Tip: The more time you spend in a store, the more money you'll spend.
Mistake: Getting tempted by the inner aisles
The grocery store inner aisles are packed with junk food and anything "not fresh". We've heard to only shop the perimeter of grocery stores to stay in the healthy sections and avoid spending more than we need to on foods that may not be as healthy.
Now, let's look at TJ Maxx and Homegoods. The only thing I can think of is that you really should just walk in, make your big loop while avoiding the inner aisles as well and walk out. That big loop will show you all the departments you could partake in and if you have total control and remain focused, you're good. If not, all bets are off.
Tip: As you walk, do your best to avoid entering the aisles. Your wallet will thank you.
Mistake: Using a cart instead of a basket
According to Consumer Reports. carts have gotten 40 percent bigger of the last several decades.
"The bigger the cart, the less full it feels and the more compelled you are to fill it with things you likely don't need," says Andrea Woroch, a consumer finance expert.
Get in the habit of using one of the carry baskets if truly feel compelled to carry one. Or do like I do and just use your hands.
If you shop with me, you'll notice that I'll end up tucking things under my arms, chin and in my purse because I found more than I intended. Darn it. The plan failed!
Tip: The heavier the basket gets, the less you'll be able to carry. So go for something big and heavy on the front end. You'll save time, money and get a workout.
Mistake: Falling for 10 for $10
Thank goodness TJ Maxx/Homegoods hasn't implemented this little marketing strategy yet.
Imagine if you saw "10 for $100" on outdoor pillows with cute patterns that would totally spruce up your patio. I'd have to go get a shopping cart. And then I'd be grateful that the cart isn't as big as the ones at Target!
Tip: If it's a real deal and you can't live without it, get it. I'll support your decision.

Mistake: Shopping in bulk
Bulk shopping can be dangerous. My mom will go and buy toilet paper and paper towels at Sam's for a house of one. Those purchases last her over a year!
While TJ Maxx and Homegoods aren't classified as bulk shopping stores, you can easily find yourself coming home with loads of items. Home accessories, clothes, seasonal items…shoes.
It happens.
Tip: If you're going to buy in bulk, at least get some stylish baskets and containers like these to store your multiples in.
Mistake: Making late-in-the-day shopping runs
Shopping after a long day at work or home can be a big mistake. When you're tired and or stressed, impulse buying gives you a rush and is known to boost your serotonin. Remember…they have a food aisle and new items coming in weekly!
Tip: Put your blinders on and only look straight ahead, or get some items to make a "Moscow Mule".

Mistake: Skipping the food aisles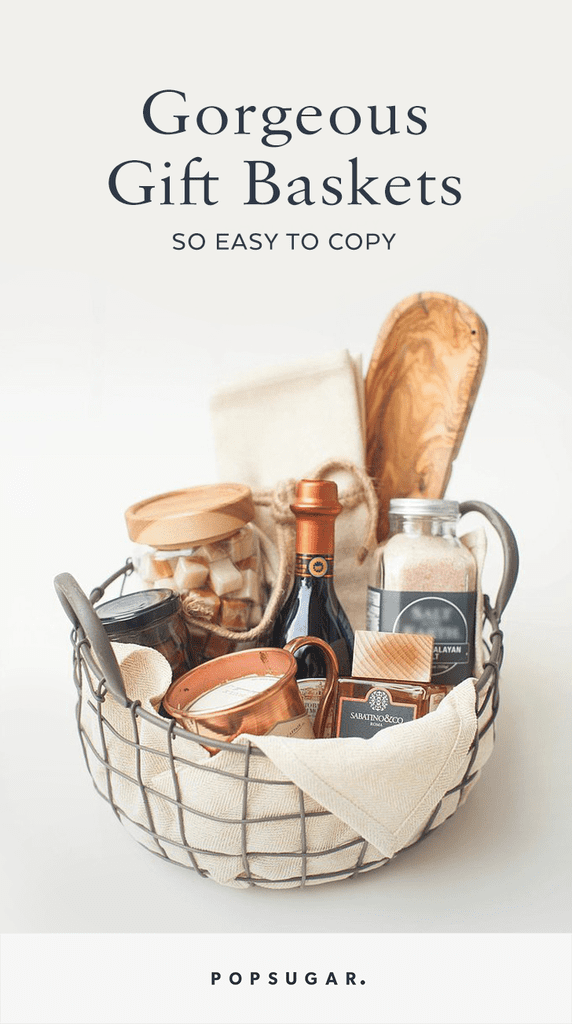 TJ|Homegoods is close to being a one stop shop.
If you lose track of time in the store and realize that you haven't planned dinner for your family, you can find a quick meal from all the yummy gourmet items they carry. Whether you choose pasta and sauce or breakfast for dinner, you're family will be fed and happy.
TIP: The food aisles are great for creating gourmet gift baskets and making a quick meal. Consider it multi-tasking.

Mistake: Shopping too often
The fewer your times you go to TJ Maxx & Homegoods, the fewer chances you have of being tempted to buy items you don't need.
That's just a sad fact. The temptation is real.
Tip: If you're addicted to seeing the latest "arrivals" each week, leave your wallet in your car and park in the farthest spot from the store or around the building.
Mistake: Getting lured into end cap 'deals'
End caps are the prime shelving spaces at the end of each aisle, where they feature new and seasonal items. Extra effort is put into displaying items to catch your eye and hopefully your money. Plus, if you like what you see, you can simply shop at the end without committing to walk down each aisle.
Tip: Shop online so you won't pass the end caps. It's just easier that way.

MISTAKE: Not knowing your style
When you don't know your style, you tend to buy more than you need. Whatever appeals to you, lands in your cart.
If you have a plan for your home, you'll be more strategic in your shopping.
Good thing Homegoods has a style quiz to help you. It's called StyleScope.
I took this quickly without giving it too much though to it. I selected the 5 images that grabbed my eye most. The results are close to what I do love.
They said I'm Farmhouse Glam.
HOMEGOODS definition…
"Farmhouse Glam is the delicate, exquisite balance between beautiful femininity and rustic nonchalance. She's all about the discovery of unexpected sparkle amidst the less polished. She wears high heels and a denim jacket, a string of pearls and bare feet. And her home feels as special as it does comfortable."
I resemble this.
The guide also gives you tips on how to achieve your signature style, how to entertain, how to shop the store, gift ideas that tie in with your style, PINspiration, and more. I'm pretty impressed with how they put this together.
You can also print or email your Stylescope which helps make it easy to bring your signature style home.
How perfect is this to share with friends and family? Gift giving made easy!
YOUR TURN
If you are planning a shopping trip to TJ Maxx, Homegoods, Marshalls or these new gems I just found that belong to the TJ Maxx family, Sierra Trading Post and Homesense, make sure you review these mistakes often so you can keep your budget happy.
If you can't help yourself, get weak, lose control and/or buy on impulse…know that you are not alone.
Tomorrow is a new day!
Cheers to you and your HOMEGOODS Happy home!